Partnering with Recognised Organisations
Trucost helps companies and investors to achieve success by understanding environmental issues in business terms. Its data-driven insights enable organizations to manage risks and identify opportunities for growth. Trucost and thinkstep's strategic partnership provides companies with reliable data that supports better informed business decisions.
The CDP (formerly the Carbon Disclosure Project) is an organisation based in the United Kingdom which supports companies and cities to disclose the environmental impact of major corporations.
The Life Cycle Association of New Zealand (LCANZ) was established in June 2009 to provide a focal point for Life Cycle Assessment and Management work conducted in New Zealand. It aims to promote networking and knowledge sharing between organisations and people.
The United Nations Global Compact is a non-binding United Nations pact to encourage businesses worldwide to adopt sustainable and socially responsible policies, and to report on their implementation.
SETAC is a not-for-profit, worldwide professional organization composed of more than 5,300 individuals and institutions in over 90 countries dedicated to the study, analysis and solution of environmental problems, the management and regulation of natural resources, research and development and environmental education.
The Life Cycle Engineering Department was established in 1989 and now seats at the Fraunhofer Institute for Building Physics IBP. The department's key research area is life cycle engineering and analyses of products, processes and services in terms of their ecological, economic, technical and social aspects, providing a basis for decision-making throughout the entire life cycle. Together with the department of Life Cycle Engineering, thinkstep has developed the GaBi Software - the world-wide leading tool for life cycle assessments and life cycle engineering.
The German Sustainable Building Council (DGNB) was founded in 2007 by 16 companies from the construction and real-estate sectors with the aim to promote sustainable and economically efficient building. Today the association has more than 1,200 members throughout the world. The members represent the entire value chain of the construction and real-estate sectors: architects, planners, the construction industry, investors and scientists.
Siemens AG is a global technology company created 165 years ago with 343,000 employees in 200 countries. It plays leadership roles in areas ranging from Electrification, Energy Management, Automation, to Digitalization, Mobility. Siemens and thinkstep have partnered to further leverage Siemens Teamcenter PLM solution through Integrated Material Management and Product Compliance check.
The Global Reporting Initiative (GRI) is a non-profit organization that works towards a sustainable global economy by providing sustainability reporting guidelines. GRI promotes the use of sustainability reporting as a way for organizations to become more sustainable and contribute to sustainable development. thinkstep is an Organizational Stakeholder of the Global Reporting Initiative (GRI) since 2005 and supports its mission and values through its SoFi GRI software solution.
The United Nations Environment Programme (UNEP) and the Society for Environmental Toxicology and Chemistry (SETAC) launched an International Life Cycle Partnership, known as the Life Cycle Initiative (LCI), to enable users around the world to put life cycle thinking into effective practice. thinkstep is a member of the Life Cycle Initiative and we support the LCI with our Life Cycle Assessment expertise and our GaBi solutions.
To help architects gauge the environmental impact of their projects, Architecture firm KieranTimberlake created an Autodesk® Revit® plug-in powered by thinkstep's GaBi data that can inform decision-making when it matters most—during design.
Urjanet provides utility data aggregation and management services for energy management and sustainability reporting, alternative credit scoring, solar sales, and identity verification.
thinkstep first integrated the power of its GaBi life cycle assessment software into the product design software, SolidWorks in 2008. This sustainability add-in feature allows products to be designed more sustainably from the start. SolidWorks is the leading 3D computer aided design (CAD) technology, providing intuitive, high-performance software helping users design better products.
chance-N GmbH is involved topics regarding sustainability, risk management and compliance management. This involves product compliance as well as material reporting. chance-N has a broad knowledge and many years of experience. thinkstep and chance-N are offering tailor-made workshops in the field of product compliance.
Matplus is a specialist for materials data systems and associated services. They combine practical material competences with software know-how with services ranging from materials consultancy to industrial research projects for development of new materials and technologies. Matplus' software solutions help developing and optimizing innovative materials solutions and efficient manufacturing processes.
LMtec's mission is to help their clients to innovate and bring better products and services to the market faster through innovation, PLM practices, processes and technologies.
EPEA GmbH is an internationally active scientific research and consultancy institute that works with actors and companies from economy, politics and science and support them in the introduction of circular processes.
Thinking Circular's mission is to create awareness of the Circular Economy and Circular Engineering in society, the economy and politics.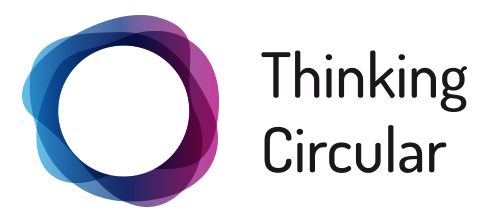 Deloitte provides audit & assurance, consulting, financial advisory, risk advisory, tax and related services to select clients.

Discover More About thinkstep